Let's have a conservation conversation!  
Saturday Splash is your weekly drop of environmental education, focusing on living a sustainable lifestyle and keeping Greenville Green.  Join Maddi Phillips and Lynn Pilewski from the Greenville County Soil and Water Conservation District on Saturdays at 7am for Saturday Splash to learn how easy it is to start your very own bountiful backyard garden, how a raindrop makes the incredible journey from the Reedy River to the Atlantic Ocean, and how craft beer and clean water are the perfect match.  Each week we'll answer your conservation questions, share sustainable tips and tricks, and hear from environmental experts from across the County.
Meet the Hosts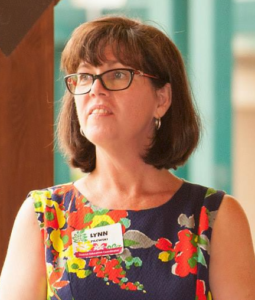 Lynn Pilewski is the education program coordinator for Greenville County Soil and Water Conservation District. A native Floridian, Lynn attended Florida State University's School of Theatre. When she moved to South Carolina in 2005, Lynn rediscovered both her love for the outdoors and the amazing Blue Ridge Mountains. She owned a design firm, but left that to move into conservation in order to make a difference and contribute to environmental awareness. Lynn is a certified rain garden professional, is a State Coordinator for Project WET (Water Education for Teachers), and serves on the Public Outreach Committee of the Reedy River Water Quality Group. In her free time, she can be found tending her garden or out on the trail with her camera and her husband Greg.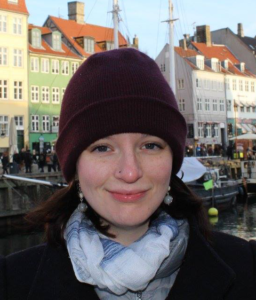 Maddi Phillips is the Community Relations Coordinator for the Greenville County Soil and Water Conservation District.  Originally from Charleston, Maddi grew up in the unique ecosystem of the low country marshes and fell in love with mother nature.  Maddi attended Clemson University where she received her B.S. in Conservation Biology and was very active in the student radio station, WSBF, and the national service sorority, Gamma Sigma Sigma.  After college, Maddi began working for the Soil and Water Conservation District and found a calling in environmental and community education.  Her passion is youth development, and she has had the opportunity to teach students of all ages in and out of the classroom, including as the co-director of Wet and Wild Summer Camp.  In her free time, Maddi can be found in the woods or on the water, usually accompanied by her dog, Lucy.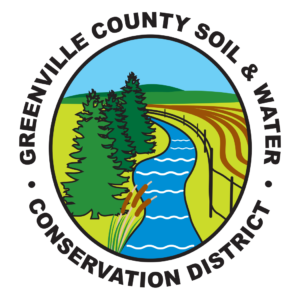 About the District
The Greenville County Soil and Water Conservation District protects natural resources through public education, land and water conservation programs, and cooperative efforts with landowners and partners organizations.  With the ultimate goal of saving soil and water for future generations of South Carolinians, GCSWCD relies on volunteers to instill best management practices on the land and to become educated about the importance of taking care of these natural resources.  GCSWCD specializes in education and community outreach as well as technical assistance and partnerships.
There are 3000 conservation districts across the United States working to protect and sustain the soil, water, forests, wildlife, air, and other natural resources.  To learn more about GCSWCD and conservation districts, visit http://www.yuckyducky.com/.